Detailed Product Description



NBR foam baseball bat
.professional skills and perfect service
.high quality with reasonable price



NBR foam baseball bat

1, Specification:

material:EVA or NBR

include bats and also balls

2, Color: 6 color as your request




3, Features: soft and Eco-friendly material which can offer you the most entertainment. Besides , we can offer you the high quality products you required with competitive price.




4, What we can do?

* we can offer EVA/NBR foam rubber products of various size,color,hardness and shape as per the requirement.

* check the reasonable price of production as the prevailing market price of materials

* professional team to make sure the quality and good service.

* if there is no design to make sure ,we can recommend the design for you.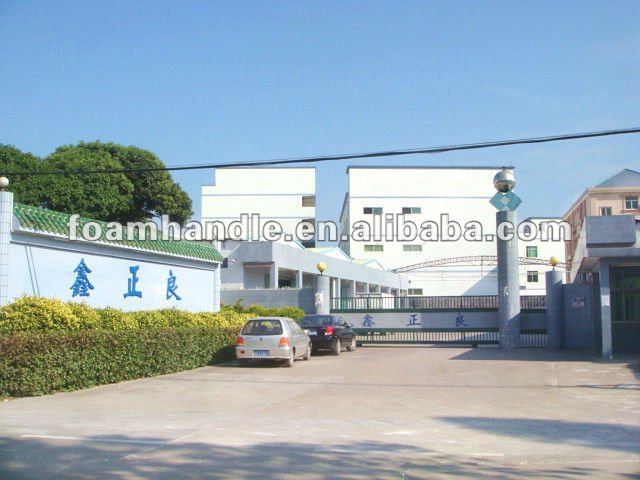 About us
The manufacture of the NBR rubber foaming tube and EVA foaming handle cover. SHEN ZHEN ZHENGLIANG COMPANY have the top Extrusion foaming producing line in domestic, together with it such as Mixer machine, Opening mixer, Extruder, Vulcanization furnace and all kinds of Grinding machine in total 150pcs. We use the best NBR and PVC to produce this product, and together with kinds of Excellent auxiliary materials, the product is produced in special foaming process. The material characteristics: 1. appearance like the sponge, full of flexibility, feeling soft and light, not hurting hands; 2. Microporous materials, Closed pore structure, low water absorption rate; 3. Smooth tube surface full of plastic burnish, Mill tube is the natural Grinding surface, as high- grade, nice Skid resistance function; 4. nice flammability resistance and weatherproof function, non-toxic. Bubble hole/ Hardness color/size can be adjusted during foaming. It can be made into smooth surface or grinding surface, right angle or circular bead and other shape. Our products are mainly used in sport toys, Fitness equipment, also in bags, Medical devices, Electronic lighting, car and motorbike accessories, Cleaning tools, Stroller carts, stationery, Gardening tools, windows sealing, cosmetology product and so on. If you want to know more about us, please visit our website: www.foamhandle.com